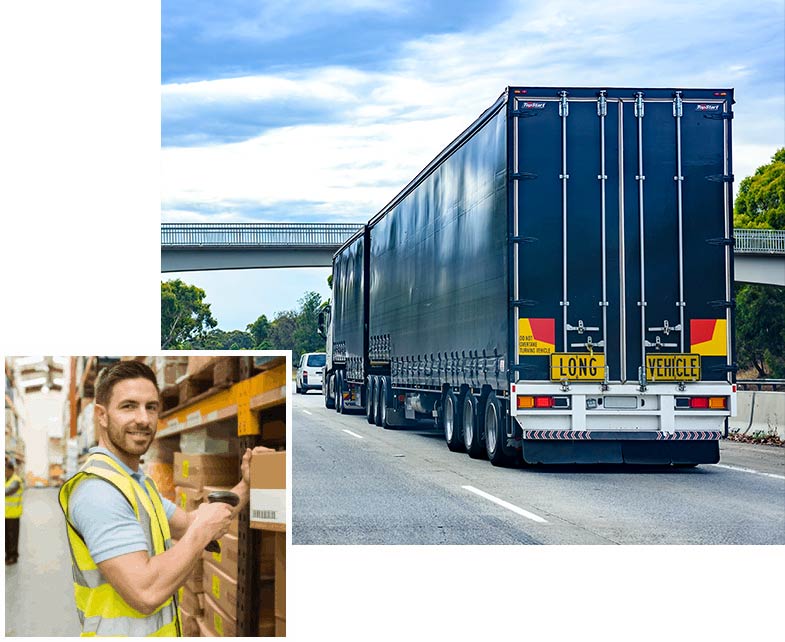 From carefully managing your freight transportation to having it delivered safely across the country, at Green Earth Logistics, we can help you with it all! Experience hassle-free transportation solutions and rely on one of the best freight companies in Melbourne to ensure safe movement of your goods.
Whether it is local transportation in Victoria and South Australia or interstate movement to anywhere in Australia, we will take care of it all.
Tell us where you need your goods delivered & rely on us to get the job done safely and efficiently!
01
Fleet
Local & Melbourne Interstate Transportation. Dedicated Fleet. Innovative Solutions.
At Green Earth Logistics, we can help you move your freight across the country. Let us know where you want your goods delivered, and we will help you with seamless logistics solutions for their timely delivery. You can trust us we are the leading freight companies in Melbourne.
02
Storage
Intelligent, Secure and Efficient Storage Solutions for Effective Product Handling & Management.
Are you looking for a secure, efficient, cost-effective storage solution for your products? We have got you covered on that aspect! At Green Earth, we work diligently with our clients to offer efficient storage spaces.
Why Work with Green Earth Logistics for Your Logistics & Storage Needs
We are a trustworthy and dependable logistics company in Australia with an ever increasing fleet. Here's why you can rely on us for your transportation and warehousing needs.
Transporting Your Freight will Never be Easier than This!
Efficiency, innovation and technology are the driving factors of all our services at Green Earth.
Here is what we promise you when you choose to hire best freight companies in Melbourne.
Hassle-free bookings
No matter what you are shipping and where, booking your shipment with us is a highly convenient affair.
Real-time tracking
We track all shipments in real-time and coordinate with the team to ensure fast and effective delivery.
User-friendly processes
All our processes are highly user-friendly and built with your convenience in mind. Book your shipments, get your proof of delivery and easy access to your invoices.
Connect with Us for Convenient & Hassle-Free Transportation Services Across Australia
Leave us your contact details here and our experts will address your concerns at the earliest.
"*" indicates required fields